"It has to be a bit on the long side because I've been busy." drs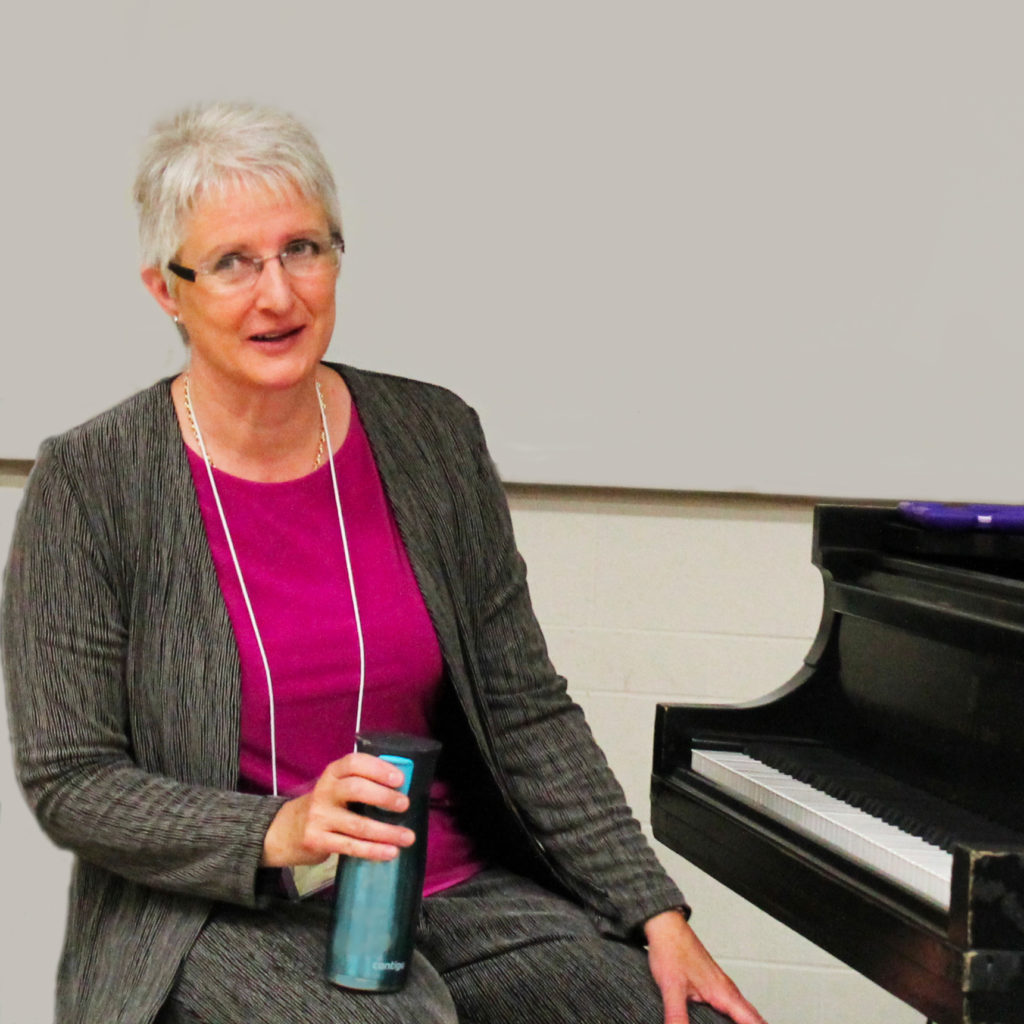 current ideas
Currently, I'm rebuilding this site. Sigh. I continue working at Gonzaga University teaching piano, piano ensemble, and piano classes, and music theory. Recently, I joined the staff at First Presbyterian Church in Coeur d'Alene as their pianist/keyboardist. I still do presentations for piano teacher groups around the country and work online with piano teachers. In the background, I'm working on several projects, but I can't talk about these just yet.
where I've been, what I've done, and who I've known
As I mentioned already, I've had a full life, playing solo recitals, chamber concerts, and concertos with orchestra on four continents. I always try to engage audiences with music that communicates passion and warmth and probably succeed most of the time. After teaching music at the university level for fifteen years, I sold nearly everything and moved to Hamburg, Germany where I played concerts and musicals and operated two music studios for coaching and private instruction for over five years. Jeux des femmes, my piano/cello duo performed in a variety of venues, including during a cyclone onboard the five-star cruise ship (the MS Deutschland) along with other, less tenuous, concerts on land for children and adults. My earlier cello/piano duo was invited by the government of China to give concerts and masterclasses in four major cities. In addition to a lifetime of playing classical music, including all five Beethoven Concerti, I have played for productions of Little Shop of Horrors, Cats, Phantom of the Opera, Wizard of Oz, The Mikado, and The Little Mermaid and have been the music director for Smokey Joe's Cafe, Beauty and the Beast, 9 to 5, and Little Women.
teachers
I will be forever grateful to my teachers who skillfully led me in the steps towards a successful career. Leonard Mastrogiacomo at Florida State University, helped organize my practice and playing. James Tocco at Indiana University pushed me to repertoire I thought was beyond what I could play. Menahem Pressler from the Beaux Arts Trio inspired a longing to play as beautifully as humanly possible. I have three degrees in music, the last, a doctorate from Indiana University.
teaching career
My first job out of college was in the heart of Texas at Angelo State University. It was an oasis in the desert (both literally and figuratively) where I enjoyed excellent colleagues and furiously began thinking about improving my playing now that I was on my own as a pianist. The seeds for Playing Beyond the Notes were planted there. Later, I taught at other colleges and universities, including a summer for an exchange program at Universität Lüneburg, Germany. A few years back, I was chosen as the Distinguished Professor for the Humanities at a STEM university in Missouri (MST) where I learned about educational technology, taught engineering students about music, and engaged the administration, faculty, staff, and students in events around campus. It was delightful! They sent their photographer around to take this picture because my landscape headshot wouldn't fit in the frame. Along with a few decades of teaching in higher education, I've taught an equal amount as an independent piano teacher. From 2004 until we moved to our current location, I owned Olympic Music School in Sequim, Washington, which had the best teachers in the area covering a multitude of instruments and voice. I've sent a number of students along to colleges and universities as music majors but have helped others become lifelong music lovers and supporters. Oh, the places my students have gone for further study include Oberlin, University of Washington, Western Washington University, Wheaton, Rice University, Stanford University, and many others.
writing
I hadn't really set out to become an author, but my years in the desert and subsequent time in Germany working with singers and instrumentalist (as well as pianists, of course), made me yearn to write down some of the ideas I'd gathered along the way. You need to know that this was a complete surprise to me, because I slogged through the writing of my doctoral paper, mostly in a hopeful mood that it would soon be over. My intent was to write for myself and my students, but a friend read a few chapters and encouraged me to seek out a publisher (thank you, Gary McRoberts!). I figured out how one does this for academic volumes, determined a list of publishers from top to bottom choices, and sent three chapters off to Oxford University Press—and awaited my first rejection! I was stunned when they decided to work with this unknown pianist from the west coast. I'm grateful for my editors, who helped me find the right balance between informal and formal language so the book could reach independent piano teachers as well as university students. Writing this small volume took three years and it's lead to wonderful opportunities, such as speaking engagements and my time working for Clavier Companion Magazine. For more about the book, including links, please click here!